Top 10 Fun Things To Do in Carrick-on-Shannon
Carrick-on-Shannon — Cora Droma Ruisc in Irish, or "the weir of the marshy ridge" — is the largest town in the county of Leitrim. Located two hours from both Dublin and Belfast, its home to 5,000 people.
Its thriving population of restaurants, a host of good accommodations, and its great music and arts scene made the town a popular weekend destination, especially for those hosting stag and hen parties. In fact, this charming riverside town has grown to become one of the most popular inland resorts in Ireland.
If you're planning a trip to Carrick-on-Shannon, here are our 10 recommendations for your itinerary…
1. Costello Memorial Chapel
In 1877, local businessman Edward Costello built the Costello Memorial Chapel for his late wife, Mary Josephine. Known as the Irish Taj Mahal, this chapel only measures 16ft x 12ft (5m x 3.6m), earning its reputation as the smallest chapel in Ireland.
The embalmed remains of both Edward and Mary Josephine now lie inside this grey limestone chapel. A single stained-glass window illuminates their lead coffins.
Costello Memorial Chapel is located at the junction of Main and Bridge Streets, opposite of the Town Clock.
2. Parke's Castle
Parke's Castle used to be home to Robert Parke and his family back in the 17th century.
Robert built this castle on the site of a 15th-century castle, keeping the pentagonal defensive walls and turning the tower house into a three-story manor. Mullioned windows and diamond-shaped chimneys were later added.
Today, this restored plantation castle is located on the shores of Lough Gill, specifically on the Sligo-Dromahair Road — 11 kilometres from Sligo Town. Forty-minute guided tours are available upon request.
3. Creevelea Friary
The last Franciscan Friary to be established in Ireland prior to the Suppression of the Monasteries, the Creevelea Friary holds within its walls centuries of history. Dating back to the 1500s, the Abbey tells a long story of surviving an accidental fire, multiple changes in ownership, and countless restorations. It was eventually abandoned by the end of the 17th century.
According to legend, if you take three teaspoons of clay from Fr Bernard McGovern's grave, pray nine novenas for nine days and return to the friary, you will be cured of any ailment.
Today, the Creevelea Friary ruins remain beside the River Bonet, 16 kilometres southeast of Sligo. No admission charge needed.
4. The Dock Arts Centre
This once famous courthouse in the 19th century is now home to theatre and music performances, projects, workshops, and exhibitions.
The Dock Arts Centre used to be one of the County Court buildings scattered throughout Ireland, designed in the prominent classical style of its time. However, with little maintenance work done on the building, it was eventually vacated in 1994. It reopened as The Dock Arts Centre in 2005.
It is located in St George's Town, overlooking the River Shannon and open on Monday until Saturday. You can visit the Dock website to see their upcoming events.
5. Market Yard Centre
If you want to go shopping in Carrick-on-Shannon, Market Yard Centre is certainly the place to be. You will see a series of restored buildings that are home to a wide range of shops, from hairdressers to nautical gears. If you are looking for locally-produced organic meat, fish, vegetables and fruit you will also find a Farmers Market.
The Market Yard Centre is located in St George's Terrace, Townparks.
6. Moon River
With 40 lakes surrounding Carrick-on-Shannon, there are plenty of water activities around town that you should try.
One of them is the Moon River Cruise. Take a pleasure cruiser with 110 other passengers and enjoy the relaxing sceneries Carrick-on-Shannon has to offer. They also have a full bar service and a wide array of tasty snacks, making it perfect for hen and stag parties, weddings and corporate events.
7. St George's Heritage Centre
The St George's Heritage Centre is located in a restored church up on a hill, displaying 400 years of Irish history from the Gaelic traditions to the Plantation years.
You will bear witness to Leitrim's rich musical and literary history, with books, medals and rare instruments adorning the Centre's walls. Although it was built in 1827 as a church, it was turned into a heritage centre in 2005.
You can click here for tour packages and availability.
8. Leitrim Design House
Leitrim Design House is home to contemporary Irish craft, earning its reputation as one of the country's leading craft and design outlets.
Located on The Dock, the Leitrim Design House displays the work of 250 local artists. If you are looking for a hand-crafted gift, you will find ceramic, glass, paper, textile and wood products here. They also host galleries and conferences.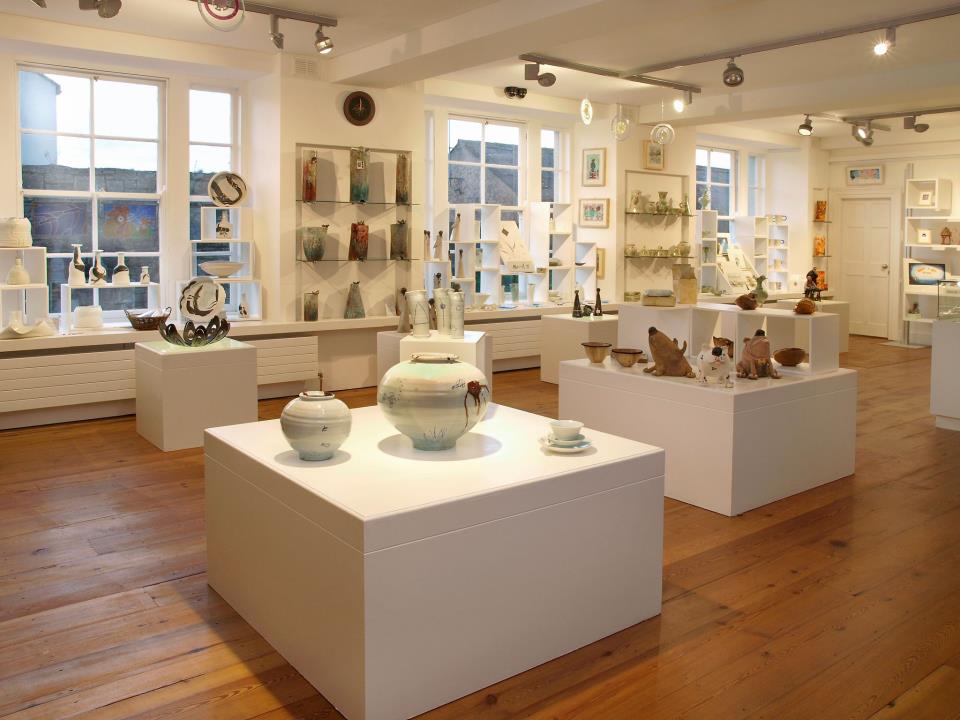 9. Lena's Tea Room
Take a step back in time with Lena's Tea Room, as this 1920's-themed café offers you gourmet sandwiches, patisseries and other delights — all inside a bespoke interior with antique furnishings and vintage décor.
You can take a break from your tours and go to Main St, Townparks. Lena's is open from 10am to 5pm.
10. Boda Borg
Try something new by challenging your minds and bodies with Boda Borg. A Swedish concept, Boda Borg will let you and your group go through 47 rooms to finish all puzzles and tasks. There are no instructions given, so teamwork is the name of the game.
You need a minimum of three people and maximum of five per team. Boda Borg is located in Lough Key Forest and Activity Park.
If you need help looking for houses or apartments around town, whether that's for your family or for your hen/stag parties, contact us via phone +353 86 6029755 or shoot us an email stay@carrickselfcatering.ie. We'll make sure you have the most comfortable accommodations during your stay.